Foundation Excavation Services in Ottawa and Surrounding
Your Ottawa Area Excavation Experts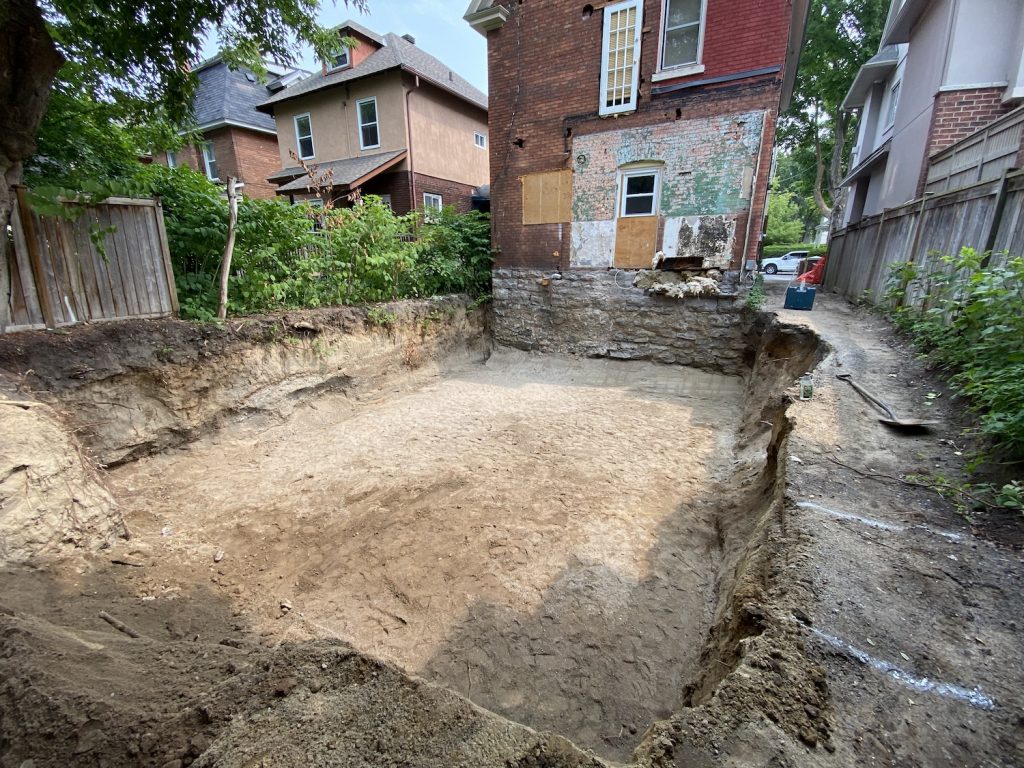 If you're planning on building a new structure on your property you are going to need someone experienced to handle the excavation for your new foundation.
Shade Group is a licensed and insured excavation contractor based out of West Ottawa. We specialize in excavating foundations and footings for new construction projects including excavating foundations for shops, garages, barns, new homes, additions and more.
New Construction
If you are building a new home, your new home will need a strong, stable foundation to build up from. Whether your new home has a walk-out basement, a fully enclosed basement, a crawl-space or a slab-on-grade, chances are it will need some excavation work done to get things started.
Home Additions
If you're adding on to your current home, your new addition will need a new foundation as the starting point. Our variety of equipment is suited to any project, big or small.
Garages, Shops, Sheds and Accessory Structures
Small or big, the key to a stable structure is a strong foundation. From small pool sheds, to multi-car garages, our team is experienced to help you through it all.
Hauling Material
At Shade Group, we own our own dump trucks. This makes it quick and efficient to haul off the excess material generated from digging a new foundation. Depending on the size of the project, there may be anything from a few dump truck loads to 30, 40 or more. Having access to our own equipment allows us greater control over keeping a project on schedule - which is particularly important on projects where multiple trades need to be coordinated!
Recent Projects
Why Choose Shade Group for Your Foundation Excavation Project?
When you choose Shade Group for your foundation project you are partnering with a local business that has been serving the Ottawa area for many years. You can count on your project being completed on time, on budget and with a level of workmanship and attention to detail you won't find with other excavation contractors.
We'll maintain a safe working environment and we'll protect your property from any damage while using our machines, the end result is to meet all of your excavation and landscaping goals while leaving minimal trace of our presence. Our business has continued to grow through word-of-mouth from our many happy customers who refer us to friends and family. It's through our continued commitment to quality and customer satisfaction that we are able to continue doing what we do best!
We believe in providing great service, superb communication and value with every project we complete!
If you'd like an estimate to excavate for your project please fill out our contact form and we'll get right back to you. We strive to respond within 24-48 hours - so if you haven't heard from us - check your junk mail filter!