New Lawn Installations For New Construction And Renovations
We are experts in creating new lawn areas using sod or seed or hydroseed.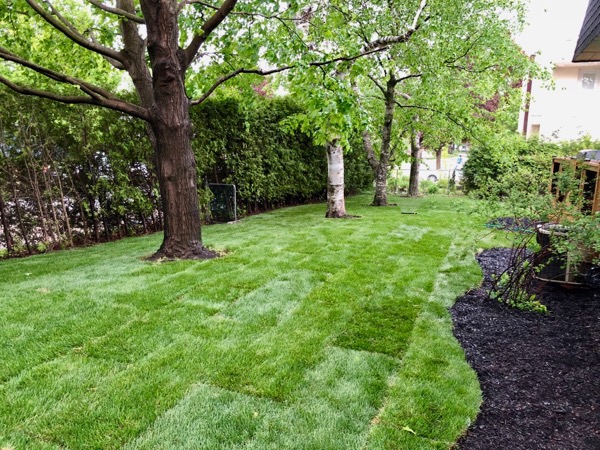 Are you in the process of building a new home or building in the Ottawa area?  Are you looking to grade your property and install a new lawn? Maybe you've just purchased a new-to-you home or property and the lawn is in poor shape and needs replacement? Whatever your reasons, you've just found the team that can make it happen.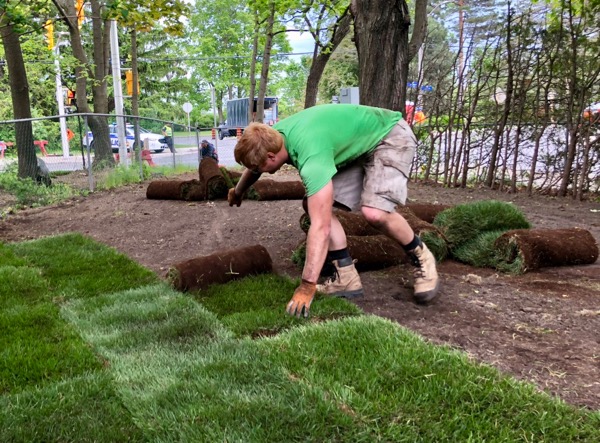 Shade Group is a family owned and operated landscape construction company based in Ottawa.  We are experts in the art of installing new lawns and grassy areas of all sizes.  Whether it's a few hundred square feet or a few acres we'll be able to provide all of the services required for your new greenspace.  From removing old sod or debris, re-grading the property and hauling in or removing soil right to the final preparation and rolling out of your new sod lawn. We've got you covered. On larger areas, we can hydroseed as well.
New Lawn Installation Services in Ottawa:
Lawns for new construction projects;
Removing old lawns;
Lawns for residential property developments;
Planting and overseeding lawns;
Hydroseeding (minimum 1 acre);
Installing new turf/sod lawns;
Lawn replacement and restoration;
Lawns for commercial or public properties.
How Our New Lawn Installation Process Works
We've installed dozens and dozens of new lawns for new homes and property developments throughout Ottawa.  We are happy to get your new lawn installed by using ready-to-go sod that we can roll out or planting your new grass from seed the old fashioned way.
We start with our initial virtual consultation and accurate measurements of your property.
We assess the existing soil and rely on your historical information with respect to any grading/drainage issues. If the property has existing drainage issues, these should be addressed before laying new grass. (We can help! Check out our post on solving drainage problems).
We will bring in top soil and spread as needed to ensure uniformity.
We then lay your turf or plant your grass.
The end result is a beautiful, lush green lawn!
For most average sized lawns this entire process can be completed in just 1-3 days. For much larger rural residential lawns or commercial properties the process can take longer but the end result is exactly the same. You're going to end up with a beautiful, lush green lawn that will be ready to enjoy in just a few short weeks.
Why Choose Shade Group for your New Lawn Project?
When you choose Shade Group for your project you are partnering with a local business that has been serving the Ottawa area for many years. You can count on your project being completed on time, on budget and with a level of workmanship and attention to detail you won't find with other contractors.
We'll maintain a safe working environment and we'll protect your property from any damage while using our machines, the end result is to meet all of your excavation and landscaping goals while leaving minimal trace of our presence. Our business has continued to grow through word-of-mouth from our many happy customers who refer us to friends and family. It's through our continued commitment to quality and customer satisfaction that we are able to continue doing what we do best!
We believe in providing great service, superb communication and value with every project we complete!
If you'd like an estimate for your project please fill out our contact form and we'll get right back to you. We strive to respond within 24-48 hours - so if you haven't heard from us - check your junk mail filter!