Landscaping Services in the Ottawa and Surrounding
Your one stop shop for clearing, excavation and landscaping in the Ottawa Valley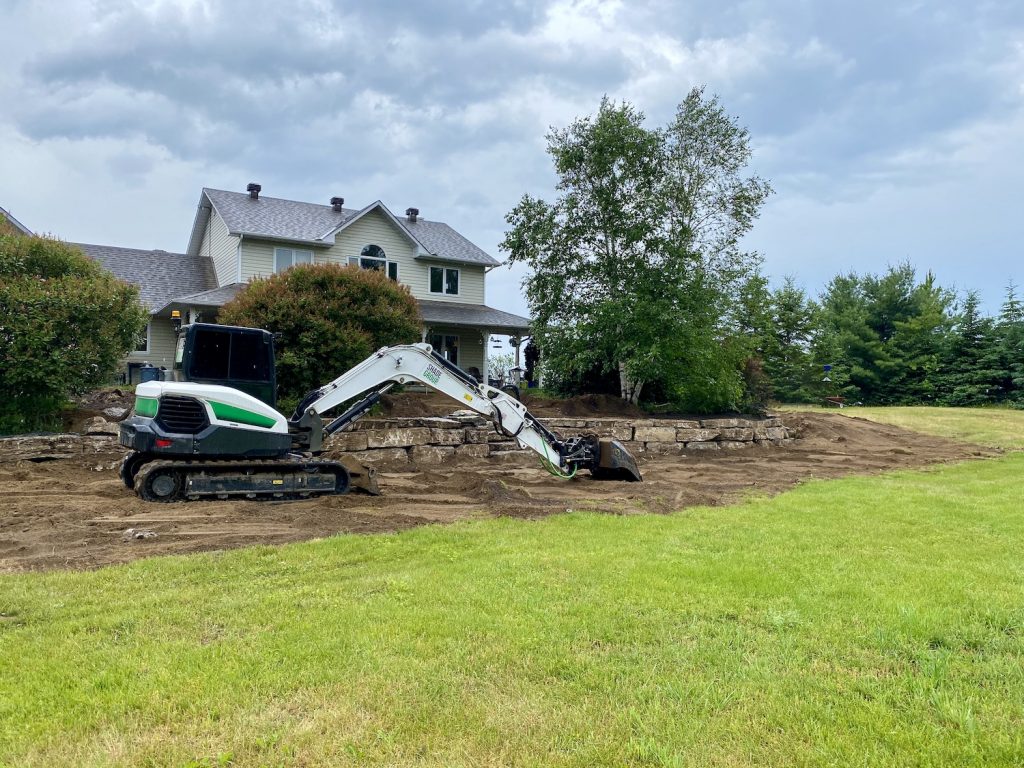 Are you interested in landscaping services for your property?  Investing in your landscaping will improve your property's curb appeal, increase your property value, and make your property a more enjoyable place for you and your family to live.  If you're looking to make improvements to your landscaping we're glad you've found us!
Why You Might Need Landscaping Services
Are you embarrassed by the appearance of your property?
Have you bought a new-to-you home that needs some landscape improvements?
Do you want to make your property more enjoyable and suited to your lifestyle?
Do you want to renovate your current landscaping?
Do you want to makeover your front or backyard?
Are you living in a brand new build but never got around to finishing the land around you?
There are many reasons you might want the services of a professional landscape contractor and the most important part is finding a company you can trust to transform your property into what you've envisioned.
Shade Group Inc is a family owned and operated land scape contractor based out of the Ottawa Valley.  We specialize in landscaping services. Whether you're looking to renovate your front or backyard or you want to install a new lawn, a block retaining wall, an armour stone retaining wall, hiring a professional landscape team will ensure your property is going to look great and the job is done right.
Landscaping Services We Offer:
Some of our Recent Landscaping Projects
Why Choose Shade Group for your Landscaping Project?
When you choose Shade Group for your project you are partnering with a local business that has been serving the Ottawa area for many years. You can count on your project being completed on time, on budget and with a level of workmanship and attention to detail you won't find with other contractors.
The Shade Group team is large enough to install landscape projects of all sizes but we're still small enough to give your project the specific care and attention it needs.
We'll maintain a safe working environment and we'll protect your property from any damage while using our machines, the end result is to meet all of your excavation and landscaping goals while leaving minimal trace of our presence. Our business has continued to grow through word-of-mouth from our many happy customers who refer us to friends and family. It's through our continued commitment to quality and customer satisfaction that we are able to continue doing what we do best!
We believe in providing great service, superb communication and value with every project we complete!
If you'd like an estimate for your project please fill out our contact form and we'll get right back to you. We strive to respond within 24-48 hours - so if you haven't heard from us - check your junk mail filter!