Brush Clearing Services in the Ottawa Valley
We can take your curb appeal from drab to fab!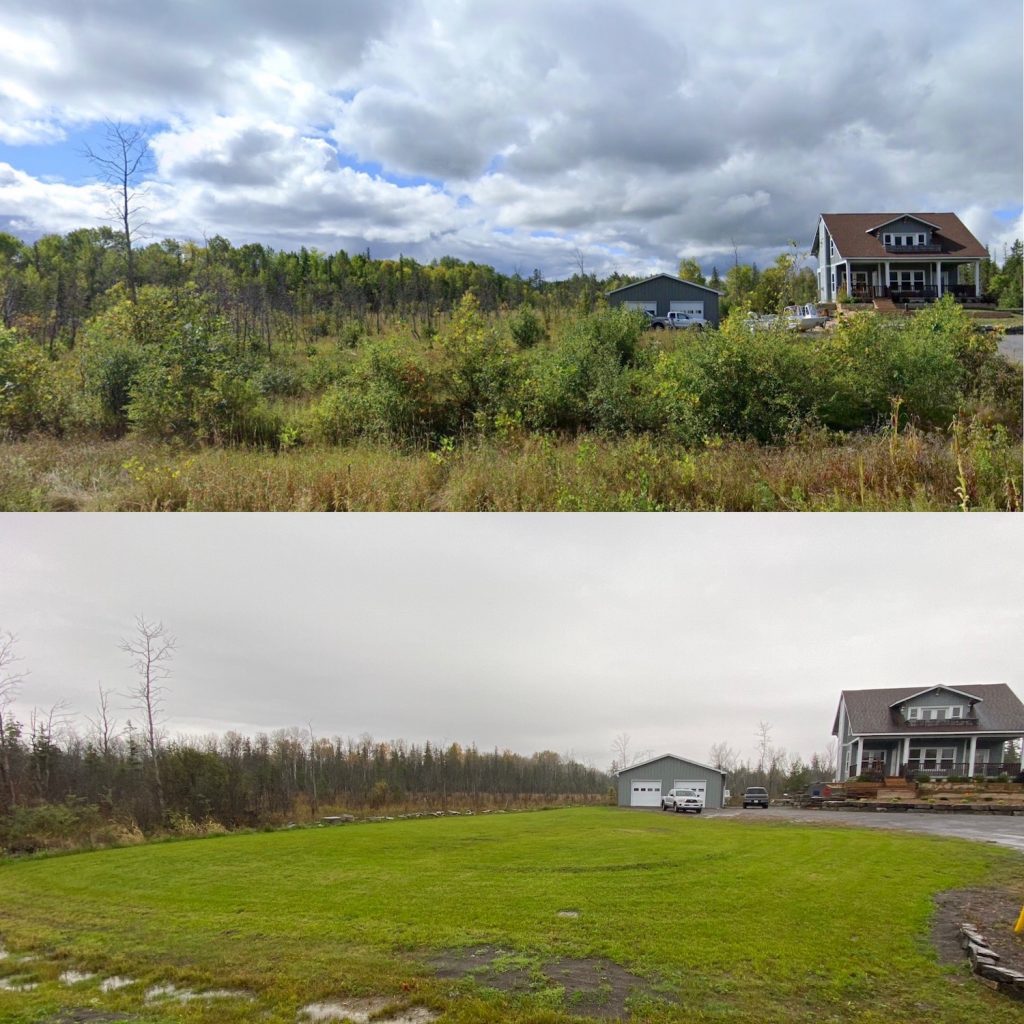 Are you looking to regain use of your valuable property? Is your property unusable because it is covered in vines, brush and shrubs? Look no further than Shade Group for all your brush clearing needs.
Our large, specialized equipment can make quick work of brush clearing. We can remove bushes, shrubs and other unwanted vegetation, and restore your property to useable, maintainable land. Our equipment specializes in removing shrubs and vegetation up to 3 inches in diameter. If you need larger trees or shrubs removed, check out our land clearing page.
Property values and land values in the Ottawa and surrounding areas are high – so why let that expensive land sit unused, buried under unsightly shrubs and brush. Whether you're looking for a little more green space for the kids to play on; a new spot for your fire pit, or an area to add a garden, we can help get you started. We can turn naturalized land into a manicured lawn. After clearing the brush, the cleared area may benefit from some re-grading and earth moving activities to get it into tip-top shape; and we can help you there too!
Brush Clearing Services in Ottawa
Our Recent Projects
Why Choose Shade Group for Your Brush Clearing Project?
When you choose Shade Group for your project you are partnering with a local business that has been serving the Ottawa area for many years. You can count on your project being completed on time, on budget and with a level of workmanship and attention to detail you won't find with other contractors.
We'll maintain a safe working environment and we'll protect your property from any damage while using our machines, the end result is to meet all of your excavation and landscaping goals. Our business has continued to grow through word-of-mouth from our many happy customers who refer us to friends and family. It's through our continued commitment to quality and customer satisfaction that we are able to continue doing what we do best!
We believe in providing great service, superb communication and value with every project we complete!
If you'd like an estimate for your project please fill out our contact form and we'll get right back to you. We strive to respond within 24-48 hours - so if you haven't heard from us - check your junk mail filter!