Driveway Rehabilitation in Dunrobin
Shade Group was contacted by a landowner in Dunrobin who was looking to refresh their failing driveway. The formerly gravel driveway had become little more than an earth laneway and had areas of potholes and deep ruts after 20 years without maintenance.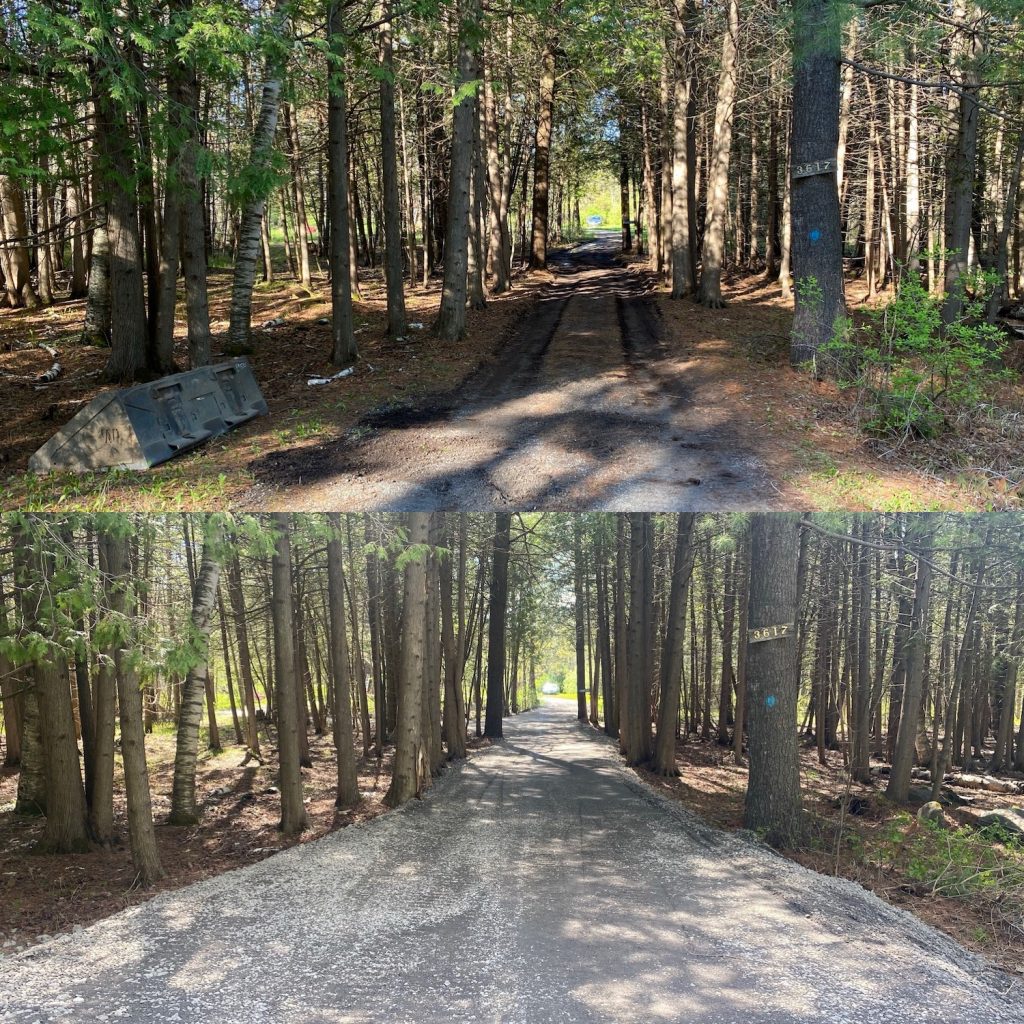 The Consultation
Typically we do much of our pre-consultation work digitally these days, as Google Earth and Google Street View are able to provide an abundance of information without the need for travel. However occasionally, in heavily treed areas, digital information isn't enough. A site visit was scheduled to review the site conditions and discuss the client's needs.
The Project
Upon arrival on-site, our crew started by re-grading the existing driveway surface; removing large bumps and filling in holes. Grading work is done using our harley rake attachment, which you can view a video of how it works on our YouTube channel. To reduce the possibility of heaving and settling, our crew removed some of the organics along the pathway of the driveway. The surface was then compacted before starting the import process.
With the condition of the driveway being what it was, the driveway needed more than just a refresh. While most driveway rehabilitation projects may suffice with just a top up of fresh gravel, in this case a suitable base needed to first be built. We brought in Granular B (larger gravel) to build a solid base. The base was packed with our rolling packer. Finally, the area was topped with Granular A (smaller gravel) to provide a smooth, finished driving surface.
Value Added
At Shade Group we strive to add a personal touch to each project. For gravel driveways, Alan provides homeowners with maintenance programs that they can implement themselves to keep the driveway looking in tip-top shape for years to come.
Project Photos
If your driveway has seen better days, reach out to see how we can bring it back to its former glory.